There have been relatively few, if any, prison college programs in Oregon since 1994 when the Violent Crime Control and Law Enforcement Act prohibited incarcerated individuals from receiving federal Pell grants while incarcerated. Absent any financial assistance, most students were unable to pay tuition to continue their students, and many students were left credits short of completing a degree, and many others with no hope of even beginning.
However, in 2007 a local private businessman approached Chemeketa Community College with an idea to start a college program in the Willamette Valley area prisons. With a small budget and no staff, Executive Director Nancy Green was able to begin the program with only a couple of classes at two prisons. Through this main donor, along with other donations from staff, faculty, private organizations, and publishers, the program was able to expand and has served over 300 students to date.
Today, College Inside supports over 110 students in three different degree programs at two prisons. We are the only full college degree program in the state. College graduation ceremonies happen every summer and the event is a wonderful celebration of the accomplishments of the students, the teachers, and everybody involved in supporting this program.
To date, the recidivism rate among graduates of our program can be calculated at 3%, equating to only one person. The majority of our graduates who have released are currently studying at the university level or are working full time, most in the field of their study.
However, due to a recent reduction in donation commitments, the program has been unable to accept new students and is in jeopardy of ending in June 2015. Students, faculty, and other supporters are dedicated to finding a way to continue this valuable and effective program.
The College Inside program has three primary goals. First, we believe that completing a college degree program is key to achieving all our other goals, so we work very hard to ensure that all students who start our program will graduate with a degree before they release from prison. Second, we believe the process of learning, regardless of environment, can be very powerful and life-changing. We encourage our students to take value not only in the coursework they study, but also in the process of working with others, challenging their worldview, and learning to appreciate differences in other people. We believe that students who can truly accept and seek out these experiences become better people, learn valuable skills, and ultimately are more employable and marketable. Finally, our program aims to reduce recidivism. We believe that the sense of accomplishment that comes with graduating from college, together with an enlightened view of themselves and their strengths, as well as their abilities to set goals and commit to achieving them, all contribute to a significant reduction in recidivism. Through education, we are able to help students move beyond the criminal thinking and behaviors that brought them to prison.
By not returning to prison, these college graduates contribute to significant savings to the state. They become better fathers and help to break the cycle of incarceration of their children, and are much more competitive in the job market, finding work or starting business that greatly benefit our communities.
College Inside employs instructors from our main campus in Salem and also recruits from the community specifically to teach inside the prisons. Many of nearly the 30 instructors that have taught for us over the years teach at many campuses and for other schools. They all say that the classes they teach inside are truly some of the most rewarding and enjoyable of their careers.
One current Accounting teacher says "I want you to know that it has been one of the most fulfilling things I've done in my career to work with your program in the prison system."
Our teachers recognize the value of our program and they feel they can truly make a difference in the lives of their students.
Media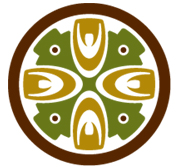 The College Inside program holds annual graduation ceremonies at each location. Below are links to some recent graduation videos.
The Penned Thoughts writers' group has been meeting at the Oregon State Penitentiary since November 2008. The program is supported by the College Inside program at Chemeketa Community College. This is the group's first anthology.
Student Profiles
I am the vice president of the Seventh Step Club at the Oregon State Penitentiary (OSP). Through this club, the executive body and I work to bring rehabilitative thinking to the community here at OSP, which helps foster empathy for others and ultimately try to reduce recidivism. We do this through a number of events; some examples are our Victims Impact Meeting, Community Impact Meeting, essay readings, and charity donations to outside organizations...Read more